Search. Backup. Organize. Use.
Manage all your digital content, wherever it is stored.
We all own gigabytes of files, emails, social media posts, appointments, IM/text messages and contacts spread across dozens of places. Blob lets you find, use, organize & manage it all. It is a universal aggregator that will significantly simplify your digital life.


It supports all content types. . .


. . . at local storage locations


. . . and web based accounts
Blob runs and stores its index files only on your computer – nothing is ever sent to Datamaton's servers and you don't need to create an account with us.
Search
Searching for old content – say a photo from 10 years ago – often looks like this frustrating experience :
Look in my computer's 40-thousand photo folders first . . .
. . . Nope. Check the old computer backups on CDs. But which one has my photo?
Searching all of them one-by-one is too painful.
Maybe I emailed it – should check my
Sent
folder. Hmm… which account? When did I send it?
john@icloud.com
john@gmail.com
does@gmail.com
john@hotmail.com
jane@yahoo.com
I don't even remember the passwords for all of them!
I must have posted it on Facebook. Let me check there.
. . . Nope. Maybe I uploaded it to cloud storage to share it. But which one?
Google Photos (john@gmail.com).
Google Photos (does@gmail.com).
Picasa Web Album (jane@gmail.com).
Microsoft OneDrive (john@hotmail.com).
Google Drive (does@gmail.com).
I don't even remember the passwords for all of them!
Blob lets you find any type of content, stored anywhere, with whatever you remember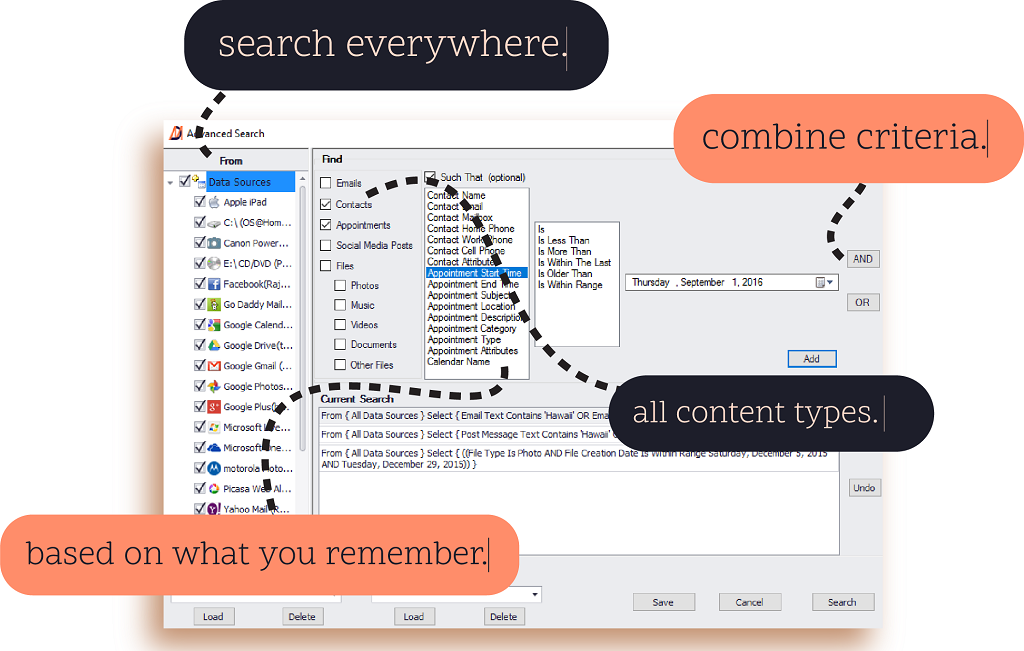 No need to log into individual accounts or plug in CDs, phones etc. to search them.

350+ ways to search – with whatever you remember (even partially).

Search email attachments & files embedded inside ZIP files too.
Backups
Most people only do partial ad-hoc backups – it's too hard to back up everything important from every storage location.
Home-brewed scripts or backup apps. . .

. . .That run at inconvenient times; backup only files (not important emails, posts etc.) and need to be udpated as you create, move or delete folders.
Web based email and photo/file storage accounts. . .
Google Drive
Microsoft OneDrive
Google Photos
Picasa Web Album
Apple iCloud
Dropbox
Microsoft Mail
Yahoo (Verizon) Mail/Flickr
. . .That are expensive or need constant monitoring for space over-runs.
Blob lets you move or copy any type of content from anywhere to anywhere

Any content types, not just files.
Including content embedded inside emails, ZIP/ISO files etc.
From anywhere to anywhere, local or remote.
You can even migrate entire email accounts by moving or copying emails from one account to another.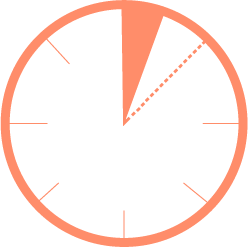 Manually or automatically on a schedule.
Within seconds of content being created or modified!
Compressed, encrypted or in the original or standard format.
Using intuitive rules to select from multiple sources.
Back-up files within seconds of being created or modified.

Back-up your phones, important emails, social media posts/comments, text messages. . .

Synchronize content across multiple locations.
Organize
Many files, emails etc. belong to multiple categories, but we have only rigid file & folder names to organize them. We :
Create deep folder structures just to organize files.

Copy a file to multiple folders – once for each category it belongs to.
Have no way to organize social media posts, contacts etc.

Have no way to group together related content at different places.
With Blob, create Virtual Folders based on content properties, not where it resides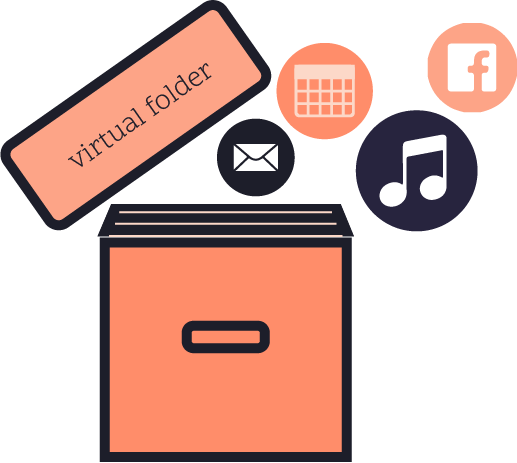 Assign tags to any content type, stored anywhere.
Group together related files, emails, appointments, contacts etc.
A given file, email, appointment etc. can exist in multiple Virtual Folders.
A Virtual Folder only stores links – the actual content stays at its original location.
Day-to-Day Use
We have too many online accounts and struggle to keep up.
We spend too much time logging in & out of multiple accounts.

Searching, organizing & backing-up each account individually is a pain.
We don't check old accounts – and miss messages & forget passwords.

We get irritated with all the tracking ads that show up each time!
Do all your day-to-day work with Blob
Create, delete, read, reply and forward emails.
Copy or move messages between email accounts.
Create and manage your appointments.
Work with local as well as web based calendars.
Like, post and comment at your social media accounts.
Upload or download files – to local or cloud storage.
Move & copy files from anywhere to anywhere – local or cloud storage.
Work with files embedded inside ZIP or ISO files.
Auto-harvest contacts from email messages.
Auto-complete email address harvested from any account.
Blob is a file manager, email & calendar client and social media manager combined into one app.